Have you ever experienced the frustration of standing in front of your wardrobe, surrounded by a sea of dresses, yet feeling like you have nothing suitable to wear for a special evening event?
The pursuit of the perfect evening gown can often lead to overwhelming choices and unsatisfying decisions. The right dress can elevate your confidence, making you the belle of the ball.
This blog post is designed just for you, assuring you that the perfect evening gown is within reach.
Here, we present "12 Tips for Choosing the Perfect Evening Gown", a guide that transforms the daunting task of dress selection into a delightful journey.
Let's dive into it!
12 illuminating Tips for Selecting the Perfect Evening Gown
These 12 key tips will guide you towards your ideal evening gown, ensuring you shine at your next special occasion.
These suggestions are key to unlocking your potential to look absolutely stunning at your next special occasion.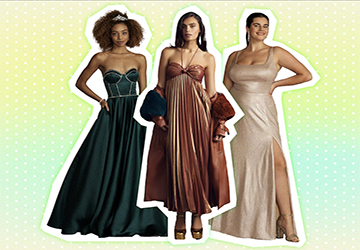 1.
Understand Your Body Shape
Knowing your unique body shape is fundamental to picking the perfect evening gown.
Are you an hourglass, pear, apple, rectangle, or oval? Different dress styles flatter different body types.
For instance, an A-line dress works wonders for pear-shaped bodies, while mermaid style gowns are flattering on hourglass figures. No matter your body shape, there's a perfect gown waiting to make you shine.
2.
Select the Right Color
The color of your evening gown plays a pivotal role in enhancing your overall look.
Factors such as your skin tone, hair color, and even the event's setting should be considered when choosing the color.
Warmer skin tones may lean towards earthy colors while cooler skin tones may look striking in jewel tones. The color of your gown can accentuate your natural beauty when chosen wisely.
3.
Opt for Quality Fabrics
Quality fabric doesn't just look better, but it can dramatically impact how a dress drapes and feels on your body.
High-quality materials not only offer a more luxurious appearance but can also significantly enhance the gown's fit and comfort level.
High-quality materials, such as silk, satin, or velvet, tend to create a more flattering silhouette, ensuring you not only look fabulous but also feel comfortable.
4.
Choose a Comfortable Fit
An evening gown should look good and feel good. A dress that's too tight can limit your movement and make you uncomfortable, while a loose one can spoil your silhouette.
A well-fitted gown can enhance your confidence, allow you to enjoy your evening without restraint, and ultimately contribute significantly to the overall impression you make.
It's essential to ensure your gown fits perfectly, allowing you to move freely and exude confidence.
5.
Keep the Event in Mind
An integral aspect of selecting the perfect evening gown is considering the type of event you are attending. Different occasions demand different levels of formality and your choice of dress should reflect this.
Contrarily, a business dinner or networking event often leans towards a semi-formal dress code. A classic cocktail dress or a chic midi gown would be an ideal fit for such occasions.
Remember, while it's important to adhere to the dress code, it's equally vital to feel comfortable and confident in your outfit.
6.
Select the Right Length
Evening gowns come in various lengths: floor-length, tea-length, cocktail length. While floor-length gowns can be chic and trendy.
Choosing the correct length for your evening gown is not just about personal preference, but it also plays a crucial role in complementing the event's formality and your body proportions
Floor-length gowns are a timeless classic and often the go-to choice for formal events such as galas, balls, and formal weddings.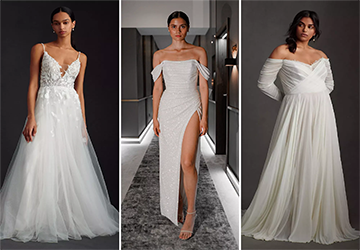 7.
Accessorize Wisely
Accessories can enhance or detract from your overall look. Choose pieces that complement your gown and reflect your personal style.
From jewelry and bags to shoes, each piece should add to your elegance, not overshadow your dress.
They serve to enhance your chosen dress and express your unique style. However, the key to accessorizing effectively is to balance elegance with simplicity.
8.
Prioritize Timeless Style over Trend
While it's great to be on-trend, a timeless gown will never go out of style. Classic styles and colors can give you a sophisticated and elegant look, leaving a lasting impression.
Fashion trends come and go, but timeless elegance is constant. When choosing the perfect evening gown, it can be beneficial to prioritize classic styles over fleeting fashion fads.
A timeless gown doesn't just exude sophistication and elegance, but it also provides a sartorial choice that stands the test of time.
9.
Get the Right Lingerie
Underneath every stunning evening gown is the perfect lingerie that brings it all together. Well-fitting lingerie is crucial as it can significantly influence the overall silhouette of your dress
The right undergarments can enhance the fit of your gown, improve your comfort, and boost your confidence, making you feel just as good as you look.
Perfect lingerie can significantly improve the look and fit of your gown. Ensure you have comfortable, well-fitting lingerie that suits the style of your dress.
10.
Consider the Season
When choosing the perfect evening gown, the season of the event can significantly impact your selection.
Different seasons naturally lend themselves to different styles, colors, and fabrics, which can all contribute to the overall elegance and comfort of your dress.
The season can influence your gown choice. Lighter fabrics and colors may be suitable for spring, while heavier fabrics and darker colors might be more appropriate for autumn and winter occasions.
11.
Make Sure It Reflects Your Personality
Your gown should be an extension of your personality. Whether you are bold or demure, your dress should mirror your individuality and personal style.
When you're comfortable in your skin and your dress, it shows. Every individual has their unique style and preferences, which should be reflected in the choice of an evening gown.
If you're someone with a bold and audacious personality, you might gravitate towards gowns with vibrant colors, daring cuts, or eye-catching embellishments.
12.
Don't Rush the Process
Finding the perfect evening gown can take time. Enjoy the process of trying on different styles, colors, and cuts. Remember, the perfect gown is out there, waiting for you!
It's important to allocate ample time for this process. Rushing could lead to hasty decisions and settling for a gown that's less than perfect.
Remember, your evening gown is a significant aspect of your special event. It deserves careful thought and consideration.
Conclusion
Selecting the perfect evening gown need not be a daunting task. With these 12 tips, you can confidently choose a gown that enhances your beauty and boosts your confidence.
Keeping the event in mind, selecting the right length, and ensuring the gown mirrors your personality, contributes to discovering a gown that makes you feel elegant, confident, and truly yourself.
Taking your time to enjoy each moment of the selection process can turn it into a wonderful experience of fashion exploration and self-discovery