Have you ever found yourself staring blankly at your closet, unsure of what to wear to your morning lecture or that campus party later tonight?
As college students, we've all been there, faced with the seemingly monumental challenge of deciding what to wear.
Your wardrobe choices have the potential to influence not just how you feel, but also how you're perceived by your professors and classmates.
If you're reading this, you're probably looking for ways to streamline your college wardrobe and make your day-to-day dressing easier.
Read this blog post to find the 7 Must-Have Wardrobe Pieces for Every College Student. So, sit back, relax, and let's dive into your wardrobe transformation!
Unlocking Your Ideal College Wardrobe
Your college wardrobe doesn't have to be a constant source of stress. It can be a carefully curated collection of versatile pieces that effortlessly match to create a variety of outfits for all your college activities.
Here's a guide to the must-have pieces that you should consider adding to your wardrobe:
1.
Classic Jeans
The first staple in your college wardrobe is a pair of well-fitted jeans. Jeans are versatile and easy to style for both casual and semi-formal occasions.
Look for a comfortable pair in a classic cut that flatters your body type. Remember, the best jeans are those you can wear for hours without feeling restricted or uncomfortable.
With a trusty pair of jeans, you're already halfway to a stylish outfit. Simply pair them with different tops for a variety of looks.
When buying jeans, consider factors such as quality, comfort, and fit over brand or trendiness. Lastly, remember that jeans are a long-term investment; a good pair can last for years.
2.
Comfortable Sneakers
This is a no-brainer. As a college student, you'll be walking a lot. Choose a neutral color like white, black, or gray, which can complement most of your outfits.
Whether you're trekking across campus for classes or exploring the city with friends, comfortable sneakers are a must.
Invest in a pair of good quality sneakers that offer support and comfort. Look for options that are stylish but don't compromise on comfort.
Remember, foot health is crucial, and the right footwear can make all the difference.
3.
Versatile White T-Shirt
There's an unbeatable charm in the simplicity of a white T-shirt. It is an undisputed essential in every college student's wardrobe.
A good, high-quality white T-shirt gives you endless style opportunities. You can wear it with jeans, layer it under a sweater or a dress, or even pair it with dress pants for a semi-formal look.
What you need to consider when investing in a white T-shirt is the fit and the fabric quality. Make sure it fits you perfectly, not too tight, not too loose.
With a versatile white T-shirt, you can easily navigate between casual and chic, making it a must-have in your closet.
4.
Classic Black Leggings
Black leggings are synonymous with comfort and style, making them an absolute necessity for every college student.
Whether you're dashing off to an early morning lecture, heading to the gym, or lounging around with friends, black leggings come to the rescue. When paired with a long shirt, tunic, or even a dress, they can create a casual yet polished look.
When shopping for leggings, prioritize a pair that is thick and opaque to ensure proper coverage, and of course, choose ones that offer a good fit and maximum comfort.
Once you have a reliable pair of black leggings, you'll find your dressing decisions become significantly easier.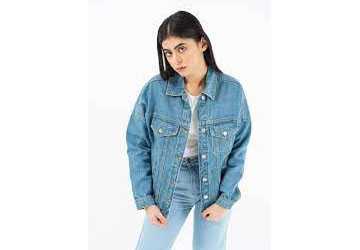 5.
Denim Jacket
A denim jacket is the epitome of versatility. This timeless piece of clothing offers you the flexibility to layer your outfits, making them suitable for various weather conditions and occasions.
It adds a stylishly casual touch to your outfit, be it over a dress, a T-shirt, or a sweater. When selecting a denim jacket, pay attention to its fit.
It shouldn't be too tight, as you'll likely be wearing it over other clothing items. Also, choose a jacket of good quality, ensuring it will last through your college years and beyond.
A denim jacket is indeed a style staple, offering a cool edge to any outfit.
6.
Hoodies and Sweatshirts
Hoodies and sweatshirts are the go-to comfort clothing for college students.
Perfect for pulling on during those late-night study sessions, lazy days, or just when you're craving a cozy outfit, they are an essential addition to your college wardrobe.
Choosing hoodies and sweatshirts in neutral colors like black, gray, or navy blue makes them versatile and easy to pair with almost anything.
But remember, comfort doesn't mean sacrificing style. Opt for pieces that are both cozy and fashionable.
7.
Comfortable Active Wear
Fitness activities play a crucial role in maintaining physical and mental health during college life.
Thus, comfortable active wear is a necessary part of your wardrobe. This category can include stretchable yoga pants, breathable sports t-shirts, shorts, or even a comfortable tracksuit.
Whether you're hitting the gym, participating in college sports events, or simply enjoying a morning run, having suitable activewear makes these activities more enjoyable and fruitful.
Remember, the key here is comfort, flexibility, and breathability.
Conclusion
These 7 essential pieces form the basis of a versatile and functional college wardrobe.
Having these in your closet means you're prepared for almost any occasion, whether it's an early morning lecture, a study session at the library, or a weekend party.
Remember, your college wardrobe should be a reflection of your style and needs. Start with these essentials, then add in your personal touches with accessories, statement pieces, or unique thrift store finds.
As always, feel free to share your favorite wardrobe essentials in the comments below. Happy styling!