Ever looked down at your feet and felt a pang of regret? Does your shoe game fail to reflect your true style and personality?
It's not just a question of aesthetics but also one of first impressions and self-esteem. The wrong choice can lead to discomfort, mismatched outfits, and lost opportunities.
Many men are left grappling with the issue of finding the right shoe styles to compliment their wardrobe and enhance their overall appearance.
However, the beauty of fashion is that it's never too late to learn and adapt. You're not alone in your quest for the perfect pair of shoes. In fact, we understand your needs and are here to guide you.
In this blog post we will provide you 9 must-have popular shoes styles. Each style is unique and offers a chance to express yourself differently.
Let's dive into it!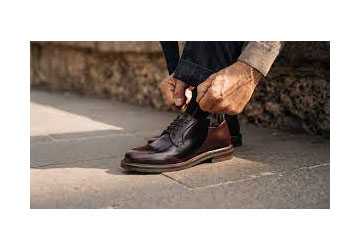 9 Styles to Transform Your Wardrobe
Are you ready to step up your shoe game? Let's start exploring the 9 popular shoe styles that are essential for every modern gentleman's wardrobe.
1. Oxford Shoes
Oxford shoes are a quintessential addition to every man's shoe collection. Their sleek design, closed lacing system, making them perfect for formal occasions.
To get the most from your Oxfords, consider wearing them with a well-tailored suit or a pair of crisp chinos. While choosing Oxfords, remember to focus on fit and comfort, as well as aesthetics.
Key features to look for include premium leather, detailed stitching, and a comfortable insole. The classic black or brown Oxford can be your go-to for those important meetings or events.
2. Derby Shoe
The Derby, often confused with the Oxford, is slightly more casual, thanks to its open lacing system.
This style is known for its versatility and can be paired with anything from jeans to a semi-formal suit. When buying Derby shoes, consider styles with a durable sole and a spacious toe box for optimal comfort.
Always remember that the best Derby shoes should offer a blend of style, comfort, and durability.
3. Brogue Shoes
Brogues are identifiable by their intricate perforations, or "broguing." Originally designed to drain water after walking through wet terrain, these details now add a unique flair to the shoe.
Brogues are suitable for both formal and casual settings. To maximize their potential, try pairing them with chinos or a casual suit.
Key features to consider before buying Brogues include the quality of the leather and the intricacy of the broguing.
4. Monk Strap Shoes
Monk Strap shoes are a unique blend of formality and daring style. They feature a buckle and strap instead of laces, giving them a clean, innovative look.
Despite their unconventional nature, Monk Straps are incredibly versatile and can be paired with a wide range of outfits.
Wear them with a sharp suit to make a statement at work or a business event, or pair them with tailored jeans for a sophisticated casual look.
Remember to pay attention to the buckle when buying Monk Straps – a good quality buckle not only adds to the shoe's aesthetics but also increases its lifespan.
5. Loafers
Loafers are slip-on shoes that perfectly epitomize the concept of casual elegance. They offer comfort, convenience, and a wide variety of styles – from sleek leather versions for a semi-formal look to suede options for a more casual feel.
You can wear loafers with everything from chinos and a blazer to shorts and a T-shirt, making them a versatile addition to your shoe collection.
When buying loafers, remember that as a slip-on shoe, the fit is of utmost importance to avoid discomfort or accidental shoe loss.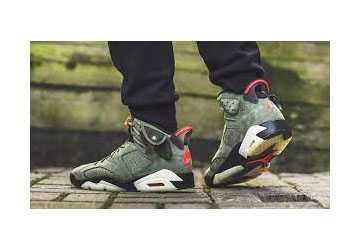 6. Sneakers
Once exclusively for athletes, sneakers have evolved into an essential part of the modern man's wardrobe.
They come in a plethora of designs, from minimalist white leather to bright, patterned fabrics, allowing for infinite styling possibilities. Sneakers can be paired with jeans and a T-shirt for a casual day out or with a suit for a trendy, unconventional look.
What's important when choosing sneakers is a balance between comfort, style, and durability. Look for good arch support, quality material that can withstand regular use, and a design that reflects your personal style.
7. Boots
Boots are a must-have for any modern gentleman, particularly for colder or harsh weather conditions. They offer an excellent balance of function and style. For a rugged, outdoorsy look, opt for hiking boots or desert boots.
These are typically made with durable materials and heavy soles to withstand challenging terrains. For a sleek, urban aesthetic, go for Chelsea boots or chukka boots.
When buying boots, consider the weather and environmental conditions you'll be wearing them in, the quality of the materials, and the construction methods used.
8. Dress Slipper
Dress slippers, also known as Prince Albert Slippers, are the epitome of luxury and opulence. They're designed for indoor wear and are perfect for black-tie events or a night at the opera.
Dress slippers are usually made from high-quality velvet, adorned with embroidery, and feature a leather sole. Some even have a quilted lining for extra comfort.
When choosing dress slippers, look for the quality of materials – the velvet should feel soft and plush, and the embroidery should be well executed.
9. Sandals
When the temperature rises, a pair of quality sandals can be your best friend. They offer comfort, breathability, and an effortless style that's perfect for the beach, a backyard barbeque, or a casual day out.
Sandals range from leather flip-flops and gladiator sandals to Birkenstocks and fisherman sandals.
When choosing sandals, look for materials that will withstand exposure to sun and moisture without losing their shape or comfort. Also, make sure the sole offers enough support, especially if you plan to do a lot of walking.
Step Up Your Shoe Game
In essence, every modern gentleman should have a versatile shoe collection that caters to various occasions, styles, and seasons.
So, don't hesitate to invest in quality pairs that offer comfort, style, and durability. Now that you know the 9 popular shoe styles, it's time to revamp your wardrobe and step up your shoe game. Are you ready to walk the talk?
Remember, your shoes are an extension of your personality and can greatly influence first impressions.